Memorial Fund
The Julia Rusinek Memorial Fund celebrates the life of Julia Rusinek and to honor the ideals for which she lived. Julia was a gifted writer, an athlete, and, above all, a selfless humanitarian. She devoted herself to improving the lives of those in need. As a college student at Yale University, she dedicated her summers and her free time to working with or on behalf of underprivileged children. Among her many activities, Julia was a counselor at a Fresh Air Fund camp, an intern with both the Children's Defense Fund and the Children's Law Center, and an active participant in the Peace Games at Yale.
The Fund was established so that Julia's commitment to children could live on through direct interactions with children and financial support of educational activities and enrichment programs. It is a not-for-profit, tax-exempt 501 (c) (3) organization with virtually no operating expenses. Since the Fund's inception in 1999, we have worked closely with a number of day care centers and after-school programs for disadvantaged children. These include Harriet Tubman Day Care Center, located in a shelter for homeless families (closed in 2007); Harbor Oasis Day Care, a center located in a low-income housing project in East Harlem; Hour Children, an organization based in Long Island City serving children of incarcerated mothers; English Language Learners classes at Flushing High School, in Flushing, NY; and LEAP (Leadership, Education, Athletics in Partnership), an academic and social enrichment program for children and youth from high poverty neighborhoods in New Haven, CT.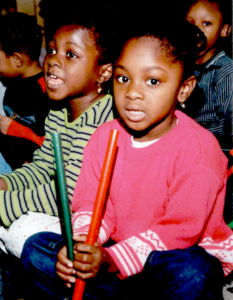 Our mission is to help the children we serve to develop a love of books, nature, and the performing arts. With this goal in mind, we conduct weekly book readings followed by discussions; we replenish libraries with the latest and the best in children's literature; we donate books as Christmas presents; we enroll children in programs at the New York Botanical Gardens; and we organize trips to children's concerts at Carnegie Hall.
MAKE AN ONLINE DONATION
Just click the donate button to go to our secure PayPal donation page. You can make a one time or recurring monthly donation. Thank you! DONATE!